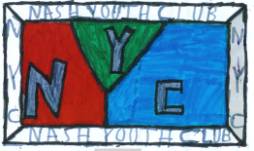 Nash  Youth Club meets once a month on a Friday in the Village Hall during school term time.
The club is open to children from all ages but must be occompanied by an adult unless they are over 8 years old.
The club night programme usually consists of craft, games, dodge ball and other activities
There is a special night on the first Friday in December for the lighting of the Christmas Tree.
The Club is Affiliated to the Northamptonshire Association of Youth Clubs
All enquiries should be made to the Club Leader, Michelle Crack